Beauty hacks that ACTUALLY WORK.
We know the deal. You and I both are sick to death of beauty hack b******t. We want REAL beauty hacks from REAL makeup artists – So we've answered your prayers and are spilling the beans on all the secrets you never knew you needed. Finesse that flawless beat without the hassle, real makeup artist fix your beauty busts. From faux freckles to flawless foundation we've got it all!
Faux Freckle fiasco
Faux freckles can go from 0-100 real quick and often they look more faux than freckle …Sorry, someone had to say it. It turns out it all comes down to your tools and that tool is (drumroll please) A TOOTHBRUSH. Yep, a toothbrush. Take an old matte warm brown eyeshadow or bronzer, spray it generously with a setting spray. Using the toothbrush, mix the powder and liquid together. Lastly, Go WILD flick the mixture on the face starting from the centre of the nose. The closer to the face you are the bigger the freckles will be, so we recommend an assortment of sizes. Then dab the freckles with a beauty blender or stipple brush to make the effect even more natural. You can choose to layer up from here.
Pro tip: Add some freckles to the chest too for an extra natural look.
Plumped up, puckered up & pout it out
Filler in need of a top up? Or needles simply are NOT your thing. We got you. This hack is as simple as 123 – 1. A shade darker lip liner. Now, we're not saying pull a 90s Vicky Beckham but simply using a shade down can make your lips look more turned out. 2. Use a smidge of concealer in the centre of your lips. This creates the illusion of bigger lips, don't get carried away though – you might start looking like your high school dream matte mousse days. 3. Gloss like a boss. Clear gloss over the top of this combo may seem excessive but if you're ready to hit your peak lip plumping ability this is a VITAL step.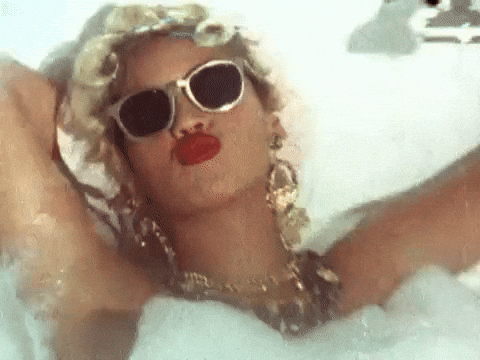 Fuller, fluffier & filled.
If you love a fluffed-up moment, Soap brows are the new hack you can no longer live without. Start with a fresh face, yep not even primer. Wet a clean spoolie (mascara brush) and rub it in a bar of soap – We recommend fragrance and colour free. Brush this up through your brows and press up with a clean finger. Then take a thin brow pencil and lightly draw brow hairs in any sparse areas. Now prime and run concealer under the brow to really define the look.
Pro tip: use a coloured brow gel on top for more definition and stability.
Problematic Powders
Dropped your fave highlighter in a party prep panic? We've all been there. Don't stress. Salvage what you can from the mascara tainted carpet and follow these steps. Crush the broken powder with the end of a makeup brush. Make it as finely milled as possible and add some hand sanitizer until it looks like messy sludge. Grab some kitchen roll or a few layers of tissue and press down with another lid/container or a similar shape & size. Apply light pressure and leave it overnight to set. So, party the night away knowing in the morning you're equipped to fully mask that regret from the night before.
Serving Flawless Face
This beauty hack is the ultimate face finish. Its unbelievably easy to achieve and creates a beautiful skin like finish and only involves ONE PRODUCT. You'll need a truck load of setting spray. Spray, Spray and spray again. After you've finished your base, spray the life out of your face and fan with any available trash mag. This melts the powder into your face and creates a long lasting and sleek finish.
The setting spray we recommend: https://www.urbandecay.co.uk/en_GB/face/makeup-setting-spray/all-nighter/ud803.html#gclsrc=aw.ds&ds_rl=1254596&gclid=CjwKCAjwmKLzBRBeEiwACCVihrrRN5vXeyVPi7H83YRLRFwBeeur4aNC6bZZbjWYLlBhDvU2_LmZyRoClOkQAvD_BwE&start=1&cgid=4_500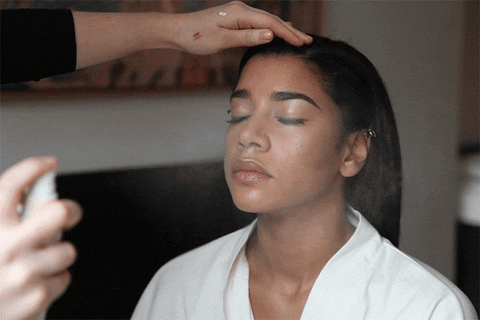 So that's your lot! You know now all the secrets and solutions makeup artists use to enhance what your mumma gave ya'. We'd love to see you try out these beauty shortcuts, so tag us in your selfies on the IG! Absolutely love these hacks? Let us know on our socials bellow and we'll provide 5 MORE beauty hacks you won't be able to live without!
Need even more beauty hacks? Try this one out: /https://rawrbeauty.co.uk/new-year-beauty-tips-and-resolutions-youll-actually-stick-to/