New year, new you…or so the meme goes. Most importantly, here are some New year beauty tips that you might actually stick to…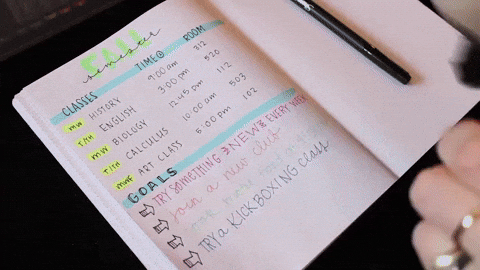 We all do it. The moment the wrapping paper has been recycled; we get out a pen and paper and start writing a list of things we're going to drastically change in the New Year. We're going to "spend less time on our phones, work out at least five times a week and learn a new language." Maybe this will be the year we're finally fluent in French but chances are, we'd have abandoned the list of resolutions by the time Dry Jan is over. Instead of unobtainable goals that will leave you feeling deflated, opt to set yourself beauty goals that will benefit you. Put behind last years beauty sins and set yourself some new goals that are manageable, maintainable and pretty low-maintenance. Here are some New Year beauty tips for you…
Clean your makeup brushes, regularly
Firstly, we spend a fortune on a new set of brushes that perfectly blend, sculpt and contour only to leave them battered, bruised and bacteria-ridden because you haven't got round to cleaning them. Neglecting your brushes and not regularly rinsing them is a one-way ticket to a breakout. Make it your 2020 goal to clean your brushes at least once a week – mundane as it may be, you can tackle it on a Sunday morning and it'll only take ten minutes, max. This is a new year beauty tip for keeps!
Wear SPF daily
Secondly, you shouldn't just reach for the sunscreen in the back of the bathroom cupboard when the sun finally makes an appearance and you fancy a Mr Whippy. Prevent collagen loss, hyperpigmentation and fine lines from forming by adding an extra step into your make up routine – 90% of premature aging is caused by sun exposure. Check your sunscreen offers both UVA and UVB protection and is at least factor 30 to shield your skin from harmful rays, whatever the weather. The key to not letting your makeup look claggy and to stop pores from clogging? Stop hitting the snooze button and give yourself time for your moisturiser and SPF to dry before putting on your full-face.
Get more sleep
Sleeping Beauty really was on to something. All of the anti-aging cream in Harrods won't help if you're not getting your forty winks, as sleep is one of the best beauty treatments for problematic skin. When you sleep all the cells in your body repair and recover, giving new cells a chance to grow. Start a new sleep routine early in January to ease yourself into better bedtime habits. Cancel caffeine, put away your phone and dim the lights at least an hour before you plan to snooze. It'll be easier to switch off and send you into a peaceful, princess-worthy slumber.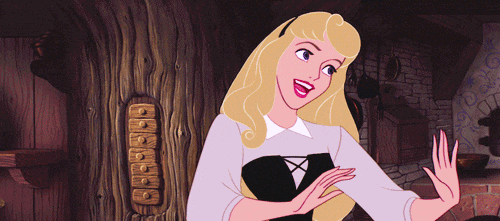 Make mornings easier
Lash lifts, brow laminations and lash extensions are the key to making mornings a breeze. They'll take you from a dishevelled 'sorry I'm late, I snoozed my alarm' to 'I've made a green smoothie, completed ninety minutes of yoga and solved an international crisis before 9am' boss babe without even lifting a finger. Invest in a set of full-flutter lashes and power brows and the only step you'll have to worry about in the morning is applying your moisturiser and SPF. Avoid the late night tweezing sessions (read: over plucking disasters) and consult with one of our Rawr experts to get your ready and Rawring to go in the mornings. Now that is a new year beauty tip you need!
Focus on your feet
Hands up whose guilty of applying a less-than-perfect, last-minute coat of nail polish onto your toes before a night out, only for half of it to end up smudging before you've even stepped out of the taxi? You wouldn't neglect your nails so why are you letting your feet suffer? Indulge in regular pedicures to keep your feet in meticulous condition and prevent that spring panic when you switch your socks for sandals.
Go green with your glam
Finally, try to tweak your skincare regime so it's more sustainable. Cotton pads and makeup wipes are awful for the environment, so switch to reusable no-waste makeup remover pads. When you've got plans to pamper yourself at home, don't reach for a one-use sheet mask and plunder your fridge instead. Avocado, turmeric, papaya and yoghurt all make great masks that are ultra-nourishing for your skin. After you use a product, make an effort to repurpose it and reduce the amount of waste your producing. Often our super luxe, 'bought it for the packaging' products look best when a plant is growing out of it.