From oils, to serums, moisturisers and make up – what order should our skincare routine be for our faces in?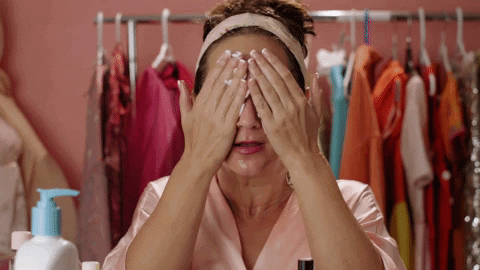 1. Cleanse
Cleansing your face is essential when looking to get glowing skin. Start by using an oil-based cleanser to remove that 24 hours long lasting make up. Once you have got majority of the dirt off, follow by lathering up a water based/cream cleanser for your second cleanse. A double cleanse is the best way to ensure your skin is free from every single scrap! For more tips for glowing skin, check out our previous blog post.
2. Toner
Missing this essential step is just like binging on an entire series of Power and not watching the last episode – pointless. Toner is super important in your skin care routine as it: Shrinks pores, restores your skins pH balance, adds a layer of protection, acts like a moisturiser, refreshes your skin and can prevent ingrown hairs.
3. Spot cream
Whilst your skin is super clean, pop that cream on that spot and let your skin soak up the benefits. Not an essential part of everyone's skincare routine though!
4. Serum
Your face serum delivers the goods deep into pores as it is super thin and absorbs most efficiently.
5. Eye cream
Just like serums, eye creams are thin so make sure you pat this into those dark party eyes to make sure it works most effectively.
6.Moisturiser
Don't be fooled, you absolutely cannot miss this step. Even if you have an oily complexion, moisturiser is an essential in your skincare routine.
7. Oil
Oil always comes after moisturiser – non-negotiable. Pat a little bit into your drier areas!
8. SPF
One of the biggest secrets in preventing ageing, wear sun protection daily! Even on those days that don't "look sunny" the UV rays will still be there bullying your skin causing those deep aging lines that your Great Auntie Sal has! And let's face it, those lines are deeper than the Grand Canyon.
9.Primer
A good primer acts as your Ant to your Dec when make up is concerned. A primer acts as a magnet to your foundation.
10. Foundation
In the make up world, this dilemma is bigger than Brexit… Foundation or concealer first? We prefer to lay that foundation to get a smooth base for your concealer to stick too.
11.Concealer
Now, depending on what you want from your concealer depends on how you apply it. For those sleep deprived, over worked boss babes of the world (this is us), you may prefer to use your concealer for a brightening effect. For this, we would recommend using one shade lighter than your foundation. But for those more worried about that blemish in the middle of your head, try to find a concealer shade equivalent to your foundation. Always use a brush or sponge to pat out the concealer. No fingering on the face please – trust us it's not worth it!
12.Powder
If your face is about as dry as your DMs, don't over powder! A light dusting of your T-zone with a big fluffy brush should do the job. If your face tends to be oily, press a powder into those areas with a sponge.
13. After that, Bronze then blush
At this stage in the process, your face will lack dimension and definition. To look as chizzled as Kim K, bronze your face in a "3" shape across your forehead, cheek bone and jaw line. Fill in those cheeks with a little bit of blusher. Nobody wants red cheeks like Noddy.
14. Eyeshadow, eyeline and mascara
Fluffy lashes can be bang smack in the way when nailing that liner flick. Always do your eyeshadow first, then your liner and finish with a generous coat of mascara.
15. Brows
Brows are often the bone of contention when finishing your make up, them perfectly bowed two lines frame your face and get you from a 5/10 to 10 in no time.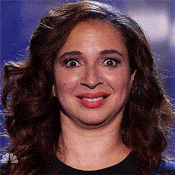 To make sure you brows are always on point, book your appointment at one of our salons today and let the glam squad preen, pluck and perfect them for you.