Just like Joe Goldsberg, we are all totally obsessed with that four-letter word… LOVE. We are sure it is even more of an obsession for us around that one day in February too. Whether you are in a relationship expecting your man to sprinkle rose petals on the bed (which by the way just end up making a total mess) or if you are your besties Galentine this year, one thing that should be your main focus is 2020's buzz word "Self-Love" and Valentines day selfcare.
Here are 3 easy steps to starting to love yourself this Valentines day:
Love yo'self
Firstly, strop scrolling through insta and comparing yourself to those photoshopped, preened to perfection influencers! In the words of Bruno Mars "Girl you're amazing, just the way you are" and you need to start believing that.
Your size, height, eyes, attitude and your personality. All these things make you who you are, and you shouldn't feel like you need to change any of them. Look at that person in the mirror and fall in love with them!  
Set your own limits
Next up, don't spread yourself too thin across all aspects of your life. Therefore, setting boundaries for yourself whereby you prioritise your own wellness. That is to say, your time and energy are important so make sure you choose your activities wisely.
Saying "Nah" is sometimes the most difficult thing to do but it takes courage and can be so liberating too! So, make time for yourself – put your hair in a Molly-Mae bun, pop that facemask on and chill out to the latest podcast of your choice! We love the Outspoken Beauty podcast personally!
A day without laughter is a day wasted
Finally, people say, "laughter is the best form of therapy" and those people are not wrong! This Valentines day, press play on your fave RomCom on Netflix, get that big bowl of Maltesers and chill out. Just like any other day, you need to have a good giggle! Don't panic, we can fix those laughter lines later…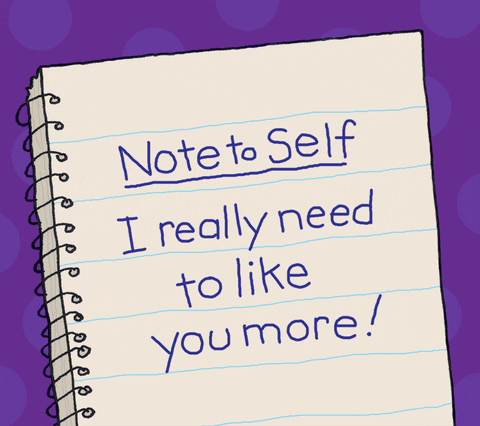 P.S If you wanted some even more self-love time, pop into one of our glow-getting salons that will make you feel a million dollars in minutes!